Flos' Architectural portfolio provides professional, technical solutions within the Flos' aesthetic design philosophy. Flos' Architectural Lighting collections consist of high-performing LED and conventional lighting systems, recessed luminaires, spotlights, downlights, wall & ceiling lights, and outdoor lights that offer unprecedented and numerous visual possibilities due to their ability to integrate the structural systems into the architecture with ease and sophistication in line with lighting design concept being conceptualised.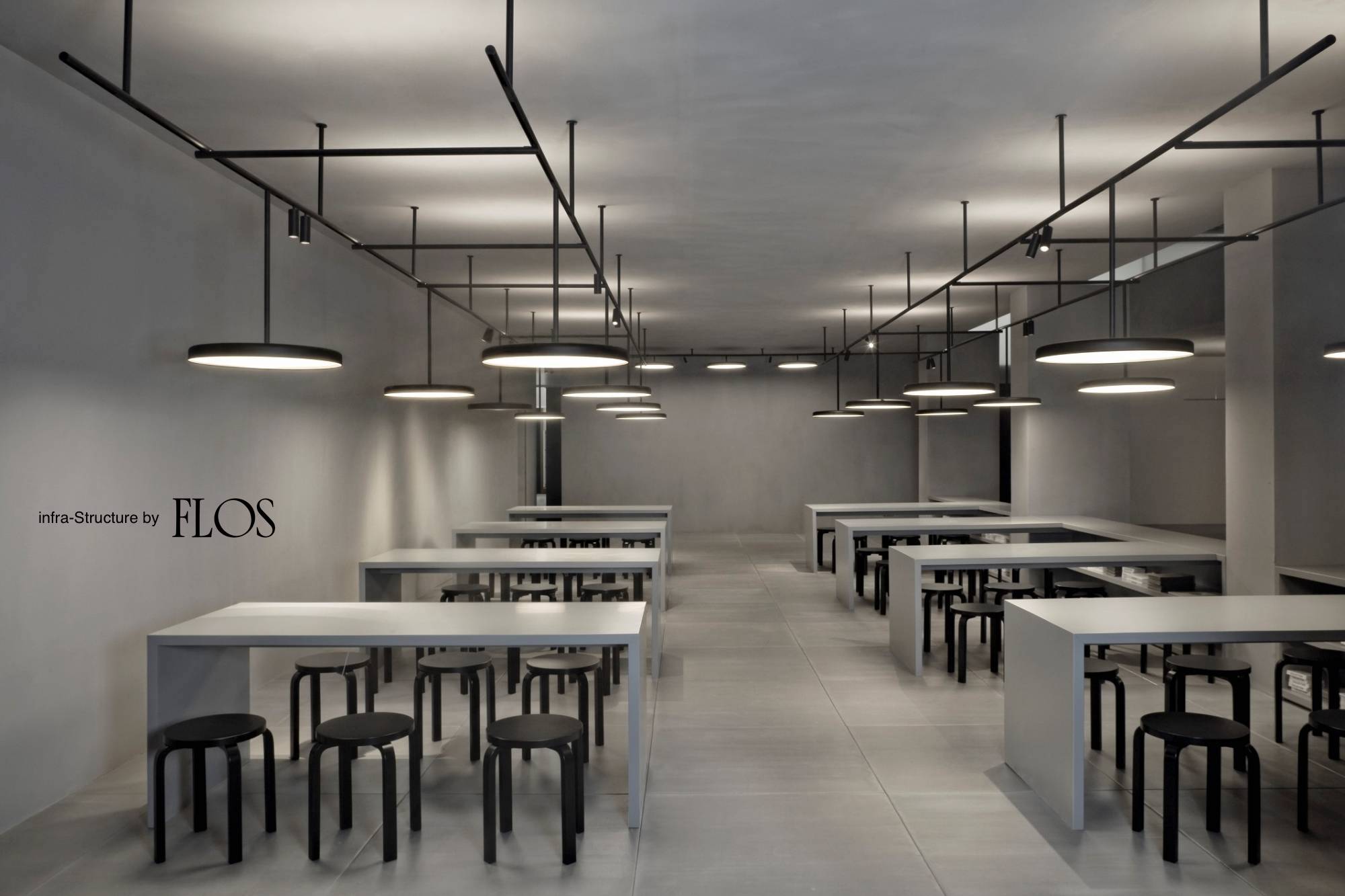 Since its inception in the 1990s, Flos's Architectural lines have taken the lighting world in progressive new directions, synergising light & architecture into a collection that puts advanced energy efficiency and a eco-conscious materials at the forefront of their technical R&D. Leveraging smart technology & sustainable development, Flos' Architectural collections have revolutionized the ways that lighting is used to enhance the architectural design in commercial, hospitality, and residential projects.
Flos has collaborated with some of the world's most talented designers: Philippe Starck, Jasper Morrison, Konstantin Grcic, Marc Newson, Antonio Citterio, Marcello Ziliani, Marcel Wanders, Sebastian Wrong, Laurene Leon Boym, Piero Lissoni, Rodolfo Dordoni, Tim Derhaag, Johanna Grawunder, Joris Laarman, Knud Holscher, Barber & Osgerby, Patricia Urquiola, Paul Cocksedge, and Ron Gilad.
Lighting Design for Indoor Applications:
ENERTIA provides lighting design services as a lighting consultant in the form of conceptual, functional or technical submittals. These services of lighting design enables a world class lighting manufacturer to present design solutions to the projects which brings out astounding results at site. The technical aspect of lighting design is taken care of when specifying the products which helps in correct installation and commissioning on site.
Enertia being a lighting design service provider and well as lighting consultant enables the projects and the clients to intelligently choose the appropriate lighting fixtures for the applications in the project. In the lighting design process, the selection, specification as well as the final outcome of the project application is taken care off in detail so that the initial lighting design concept and the final outcome are as close as possible.
Lighting design involves careful understanding of the application area – while taking care of its aesthetics the functionality of the space has to be kept in mind. A good lighting design practice not only takes care of the fixture placements and effect but also the after installation serve and maintenance part of it as well. Both capex and the opex have to be carefully studied, and implemented so that the entire system becomes cost effective in the longer run.
As a good practice, lighting design especially in the indoor applications must also take into account the human & environmental impact of the lighting system being used.